Multiple security and Verification measures to guarantee the credibility of suppliers
A comprehensive supplier Verification system to ensure trading security for both parties of a transaction. The platform supports hassle-free exports, exemptions but a no rebate policy, while facilitating the efficient collection of foreign exchange and data
A detailed list of procurement requirements and supplier information
The Gtrade365 platform cooperates with major global procurement suppliers to provide procurement orders from the global market, while the display mode for the supplier's production capacity can fulfil OEM and customized procurement requirements which can better address procurement needs
Cross-border integrated supply chain services
In order to procure production materials from the global market and secure supply, Gtrade365 brings the customs brokers, tax service providers and freight forwarders on to the same platform so that companies and service providers can enjoy a collaborative digital intelligent supply chain with benefits including increased efficiency and low-cost
A production guarantee brings peace of mind
The platform combines blockchain technology and smart contracts to provide cross-border product traceability and insurance services that cover the whole process. This technology application can enhance production safety and ensure that cross-border procurement is worry-free
Comprehensive logistics and warehouse services
Cooperate with the world's top third-party logistics companies to launch a new intelligent online solution based on blockchain technology to track and verify the full-link logistics information. Significantly save logistics costs, improve service quality and efficiency.
Smart Supply Chain Finance
Embedding the latest technologies such as blockchain, cloud computing and artificial intelligence in the transaction process, this fintech can improve financing efficiency and the level of risk control. The service can solve common management problems in traditional supply chain finance, such as multi-level supplier cross-chain interactions and multiple funding parties. The solution effectively addresses financing difficulties while reducing costs and improving efficiency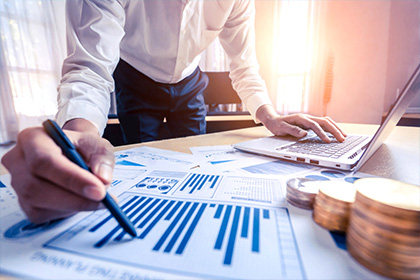 Smart commerce
Applying the Internet of Things and Big Data technology, the platform provides real-time digital supply chain information, bringing timely and practical data and business intelligence analysis, assisting companies to make dynamic business decisions. The platform can further optimize supply chain management and improve the quality of smart commerced
Our Advantages
An international platform; Gtrade365 is the first global commercial trading network established in Hong Kong.
Primarily export and import trading; flexible in handling custom-made orders
Quality assured with an authoritative Verification system
Big data smart matching with overseas suppliers
Multi-media applications; providing suppliers with information online through livestreaming and social media